Adding vision and value through smart dairy and food logistics
Seabird International Shipping ships over 400,000 metric tons of dairy products and other food ingredients per year; that is more than 30,000 TEU (twenty-foot equivalent units). Each year, we handle over 5,000 import and export projects. These volumes enable us to offer our customers cost-efficient and reliable transport options.
Logistic services
Seabird specializes in worldwide shipping and forwarding, whether using conventional or containerized cargo, and via regular liner vessels or chartered tonnage. We also manage a network of global, national and regional carriers for road transport, which means we can offer you integrated logistics solutions. Our transportation options include FTL shipments (full truckload), LTL shipments (less than truckload), intermodal, railcar, bulk and air shipments, as well as the delivery of small packages (samples).
Facts & Figures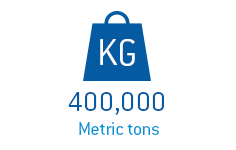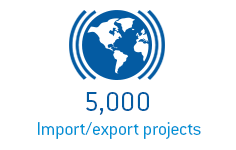 Dry and refrigerated transport
Your partner for temperature-sensitive cargo
Temperature-sensitive cargo must be shipped in accordance with strict specifications. Seabird International Shipping ensures that it gets the best possible care. Our staff will follow your shipments through every stage of their journey to ensure that the cargo is managed properly every step of the way.