Adding vision and value through warehousing solutions
Besides regular A to B shipments, we also offer warehousing and distribution services that can be scaled and customized to your needs. We can provide warehousing facilities for dry, refrigerated and frozen goods, allowing us to deliver your goods whenever you need them. Each year, we arrange storage for over 8,000 metric tons of dairy products and foodstuffs. We have 20,000 square meters of warehousing space to our disposal for this very purpose.
Cross docking services
Seabird International Shipping also provides cross docking services, by trans-loading from one mode of transportation to another. We will transfer the product and are happy to handle all your labeling and other packaging needs to accommodate any export requirements.
Facts & Figures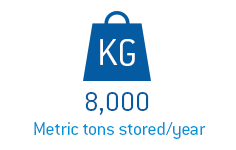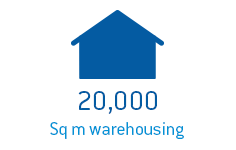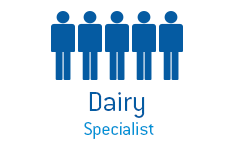 Value-added logistics
Product labeling and bar coding
When you entrust Seabird International Shipping with the warehousing of your products, you can also benefit from other value-added services, such as product labeling and bar coding.